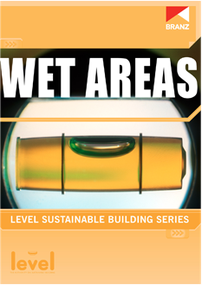 Level: Wet areas
This publication describes all key aspects of the design and construction of internal wet areas in domestic buildings to ensure that water remains contained within the wet area and the effects of moisture and humidity are effectively dealt with. It contains design tips that help to ensure that wet areas are safe, durable, convenient and sustainable.
This publication covers: 
wet areas and the New Zealand Building Code
common wet area problems
flood prevention
preventing water penetration
wet area design considerations
spatial design
wet area floors
wet area walls
fixtures and fittings
sustainability.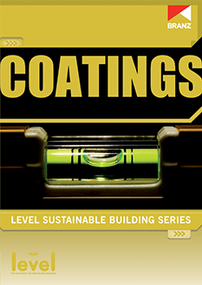 Level: Coatings
With approximately 25 million litres of paints, stains and varnishes used in New Zealand each year, owners and clients are increasingly concerned about occupant health and the impact their buildings have on the environment. 
This guide will help building practitioners select thin coatings for most common building materials and components while placing an emphasis on sustainability. It considers the substrate coatings are applied to, maintenance, durability, colour and appearance, all within a sustainability context.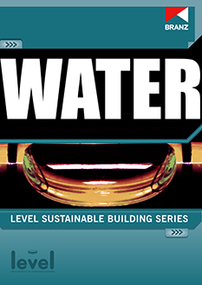 Level: Water
This guide describes ways to reduce water usage by minimising wastage, providing storage for future use and reducing waste water volumes requiring disposal. This publication will help to design homes that use water more efficiently, reduce costs and cope with droughts or storms.
This publication covers: 
domestic water
minimising water use
rainwater collection
landscaping and water use
wastewater
greywater systems
blackwater treatment
composting toilet systems.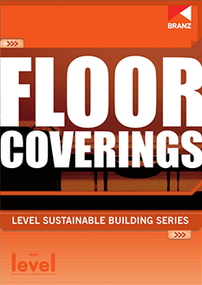 Level: Floor coverings
Appearance and durability are the key criteria for selecting floor coverings but it's also important to consider the environmental impacts.
This guide covers factors such as:
resistance to wear and moisture
ability to withstand chemical attack
suitability for the substrate
embodied energy - the amount of energy consumed to manufacture, transport, install and recycle the product
ability to recycle or reuse.
All the main options available are covered, from carpets to wood overlays, concrete to cork, solid timber to stone.
Plumbing and Drainage Guide 2nd edition
This guide explains the general principles of the plumbing codes and standards for sanitary plumbing in New Zealand and Australia. Issues such as backflow prevention, protection from scalding and explosion by hot water installations and the use of air admittance valves are explained in clear and simple text.
Please note: This publication is under review and we expect the third edition to be released in early 2024. The update will be aligned to published amendments to New Zealand Building Code G12/G13.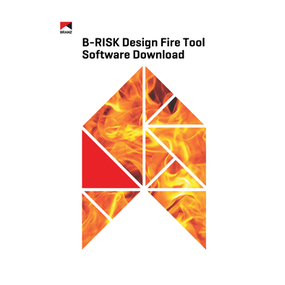 B-RISK - Design fire tool software download
Download the zip file, unzip and run the setup file to install. You may require administrator privileges for the installation. (Version B-RISK-2023-01 - OS Win64).
BRANZ and the University of Canterbury worked together to develop B-RISK from the BRANZFIRE deterministic fire model. This collaboration was funded by the Ministry of Business, Innovation and Employment and the Building Research Levy.
The continued support and maintenance of B-RISK is funded by the Building Research Levy.
B-RISK allows several features to be integrated within the design tool to simulate building fires such as:
a design fire generator and item-to-item fire spread module allowing building contents to be randomly placed within a room and the overall rate of heat release to be determined
a comprehensive sprinkler response module including operation of multiple heads and parameters for effectiveness and reliability of sprinkler systems
Assignment of hold-open devices to doors and open/close vents using a range of trigger criteria
Vent flows and smoke migration
reliability of other systems such as smoke detectors, mechanical systems and passive elements such as doors
C/VM2 user mode - useful for fire analysis required to be in compliance with the New Zealand Building Code
visualisation of geometry and results using Smokeview software
Monte Carlo multi-iteration sampling for probability/risk analysis
the inclusion of various types of balcony spill plume relationships to facilitate the design of smoke management systems within buildings.
Updated: 28 September 2023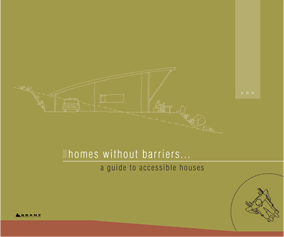 Homes without barriers: A guide to accessible houses
For most of us, the word 'home' means a place of comfort, a refuge, a place where we can be ourselves and relax. For people with disabilities or those growing older, home has a special importance because they are likely to spend more time there. But when physical barriers and poor design make that home difficult to live in, health, safety and happiness can be compromised.
Designing and adapting houses in a way that enables people to really live in their own home for longer makes sound economic as well as emotional sense. It will lessen dependency, lower the risk of accidents, reduce the cost to society and possibly even increase the resale value.
This guide is about houses that are not disabling. It was developed in conjunction with many people working in the health and disability fields. It is packed with diagrams and advice for building designers, builders, health professionals, homeowners and anyone involved in the design or alteration of houses for those with disabilities or the elderly.