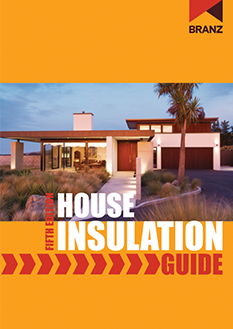 House insulation guide (5th edition)
Product Description
This guide provides easy-to-read graphs and tables to help designers assess thermal performance and determine the as-built construction R-values that can be expected for given levels of insulation and common construction options.
It also outlines the generic properties of insulation and provides tips on good installation practices. It does not discuss thermal mass heat storage.
This 5th edition of the House Insulation Guide should not be used for determining the thermal resistances of slab-on-ground floors, windows and doors under H1/AS1 5th edition or H1/VM1 5th edition, the only editions that can be used after 2 November 2022. A 6th edition of the House Insulation Guide is currently being developed.
Product Information

| | |
| --- | --- |
| Publication date | 1 July 2014 |
| Product type | Book |
| Availability | Available |
| Product code | BK113 |