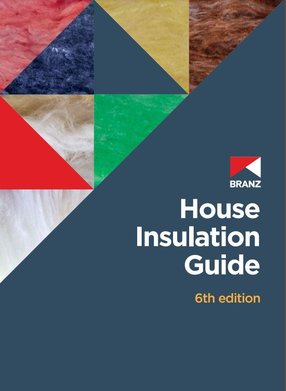 BRANZ House Insulation Guide 6th edition V2.1 ONLINE (November 2023)
Product Description
This XLXS [25MB] download of BRANZ House Insulation Guide 6th edition is for PC and MAC users of Microsoft 365 [ONLINE]
New Features:
A helpful "Door" sheet for determining the R-value of doors (leaf and frame) based on the R-value and size of the door leaf and the material of the frame. This does not include sliding doors.
A frame fraction estimator to the "Wall" sheet. This addition is experimental and still under development. Addtional option to note the source of the frame fraction value. That source may be for instance the frame & truss supplier, or it may have been estimated from the plans.
Data entry summary at the top of each of the sheets. The completed sheet can be reproduced using this character string.
Other version updates:
Repaired an error with the "Roofs" sheet where the R-value included the effects of an R1.2 secondary insulation layer, even when that option wasn't selected. It only applied to the case where the joist height was 290mm.
Improved appearance of the "Roof edge" sheet.
The guide is now in two parts:
The tables of construction R-values for common construction options for compliance under H1/AS1 and H1/VM1 5th edition
The accompanying House Insulation Guide text [PDF] for guidance on insulation to meet or exceed H1 AS/1 and H1/VM1 5th edition.
Once you have downloaded this version open it using Excel on Microsoft 365
Product Information

| | |
| --- | --- |
| Publication date | November 2023 |
| Product type | Download |
| Availability | Available |
| Product code | HIG_OL |