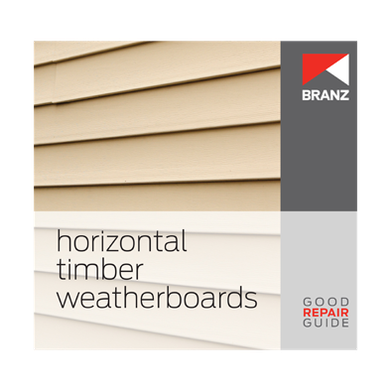 Good Repair Guide: Horizontal timber weatherboards
Product Description
Over time, water entry through poorly installed or maintained weatherboard cladding may cause significant structural damage and other problems long before any symptoms become apparent on the exterior or interior of a building. Regular checks and proper maintenance are critical to ensuring weathertightness.
If a leak or any associated damage becomes obvious, it is advisable to consult a registered building surveyor in order to determine the extent of the problem and necessary repair options.
This Good Repair Guide highlights common problems and causes, types and extent of damage, rules and regulations, health and safety, tools, repairing and replacing weatherboards as well as related documents and standards. 
Product Information

| | |
| --- | --- |
| Publication date | 1 September 2013 |
| Author | John Wierenga |
| Product type | Book |
| Availability | Available |
| Product code | BK104 |