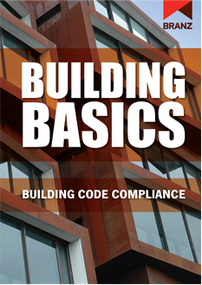 Building Basics: Building Code compliance
Making sure that buildings comply with the New Zealand Building Code is a key part of design and construction, yet the process of demonstrating this can be an area of frustration. Building consent applications that don't have enough information that is relevant to the proposed work can cause delays and additional cost to a project.
This book has a focus on residential buildings and covers the steps a designer needs to follow to gather the documentation required and the different options to prove compliance with the performance requirements of the Code.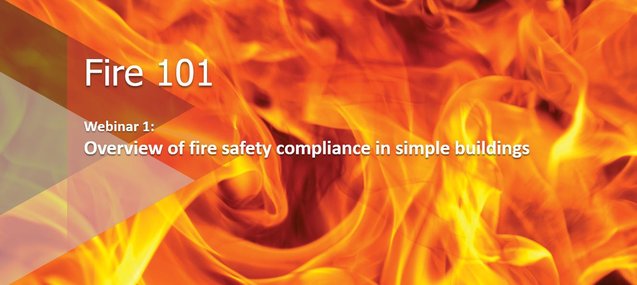 Webinar: Fire 101: Overview of fire safety compliance in simple buildings
Webinar 1: This webinar provides an overview of fire safety compliance in non-complex buildings, with a focus on C/AS2 Parts 1 and 2.
Please note:
 access to this webstream will expire after 1 month.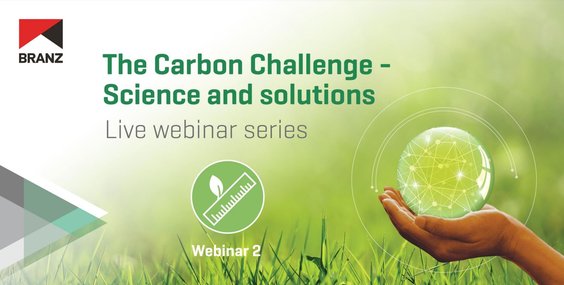 Webinar: The Carbon Challenge - Compliance and calculating building carbon footprints
We look at the inter-related topics of compliance and how to calculate carbon footprints.
Click here to access the presentation slides 
Please note: that access to this webstream will expire after 1 month.
Site results
Links

<p data-block-key="nx6f5">Find out more about the organisations involved in waste minimisation.</p>

Research creates change

<p data-block-key="xjjm1">The BRANZ House Condition Survey informs policy decisions that affect the living conditions of all New Zealanders.</p>

Comfortable temperatures

<p data-block-key="x5h4w">Many opportunities are available for most new spec homes to improve their year-round comfort and reduce additional heating and cooling needs.</p>

Energy efficiency

<p data-block-key="isv3f">Up-Spec provides actual data for a range of performance improvements for new homes related to energy efficiency.</p>

Detailed monitoring

<p>Detailed monitoring involved the installation of monitoring equipment and occupant surveys in premises. These are detailed below.</p>

SR132 Environmental inventory of three common NZ composite sheet materials

<p>A truncated life-cycle inventory study of the three common types of New Zealand-produced wood-fibre-based composite boards (fibre-cement board, medium-density fibre-board and plywood sheeting) was conducted and an examination of the three composite boards from raw material acquisition through to the finished product on the factory floor was made.</p><p>The environmental aspects investigated were: energy and material inputs and discharges to air, land and water. An environmental profile was derived, listing all the major inputs and outputs in the production of 1 kg or 1 tonne of respective composite board.</p>

REBRI recycling directory

<p data-block-key="q1ef7">Find organisations around New Zealand that recycle and recover resources.</p>

CodeMark complaints and appeals

<p>If you have a complaint about a product with a BRANZ CodeMark certificate, you can lodge it through this page. You can also make a complaint about any of BRANZ&#x27;s CodeMark processes related to your own product or appeal certification decisions.</p>

DurAbond™ Roof Pointing Compound

<p>DurAbond™ Roof Pointing Compound is a pre-mixed, pre-coloured, acrylic, resin-based roof pointing compound which has better flexibility, adhesion, and faster curing than standard sand-cement mortar.</p><p>The product is available in a range of colours to match roof tile manufacturers' colour range.</p>