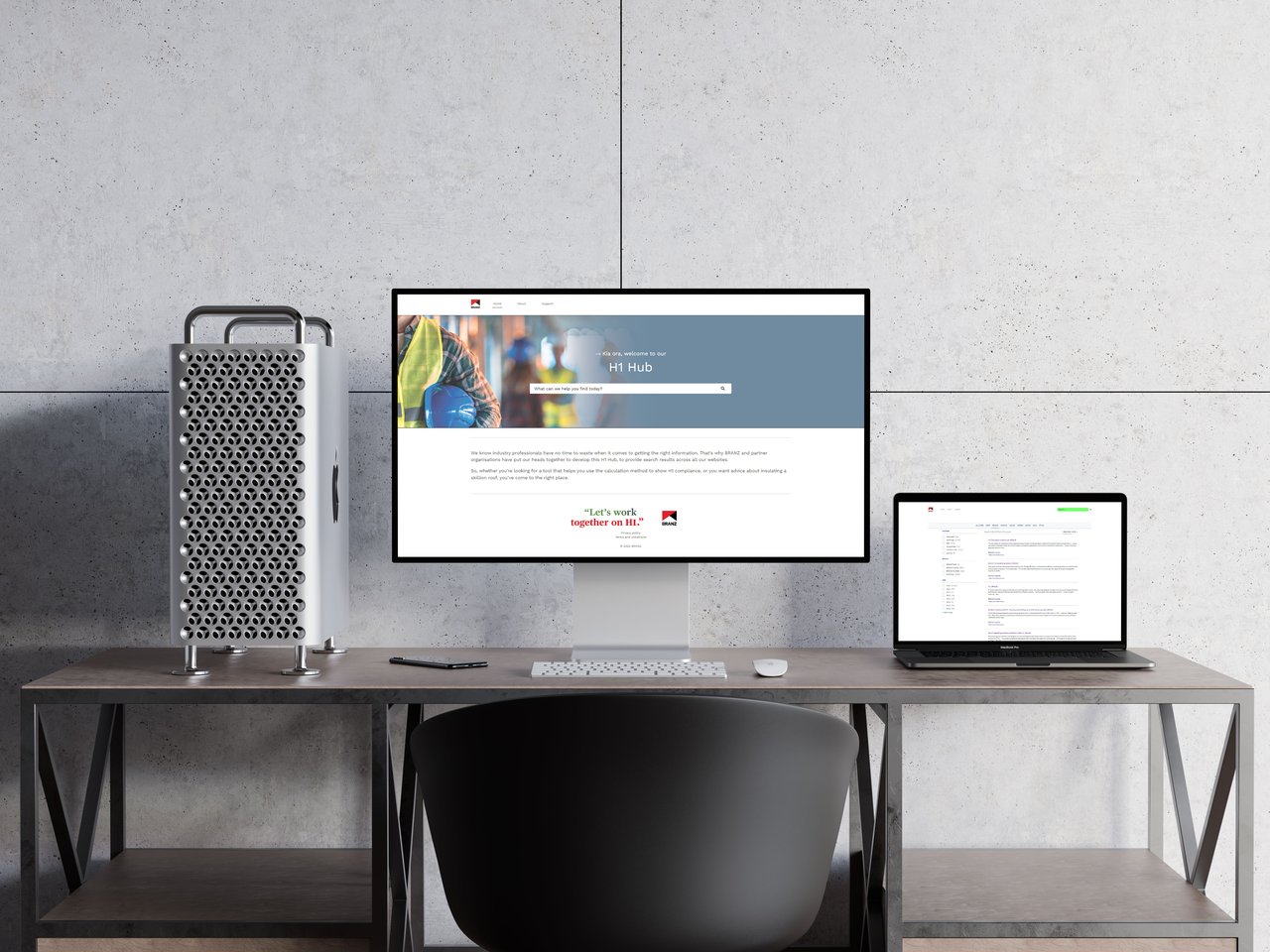 Get the best results
The H1 Hub is a smart search tool that uses your search query to return results from partner websites and content.
H1 keyword based results are featured above all other website content.
Fine tuning
Not getting the search result you were expecting? Try these.
Check your spelling
Freshen, rephrase your search
Select a specific source for your search
Use some of the search filters
If your search yields no results, it is possible that there is no relevant H1 information from a partner on that topic
About
The H1 Hub is a collaborative initiative between BRANZ, MBIE, ADNZ, NZIA, WGANZ, IAoNZ, NZGBC, and FTMA. It provides search results across all our websites.
If you are an organisation that would like to be involved contact us to discuss.

Still can't find what you're looking for?
We know it can be trying not being able to find what you're looking for.
Tell us how we can help or how we can improve this smart search.