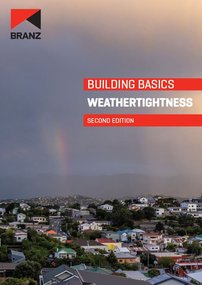 Building Basics: Weathertightness (2nd edition)
This book aims to provide background to the issues and contributing factors and guidance on the principles of weathertight construction – how water behaves and how we deal with it.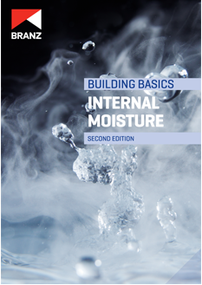 Building Basics: Internal moisture (2nd edition)
House built since 2000 are better insulated and have become more airtight and as older homes have been upgraded and had new components such as aluminium window frames and sheet lining materials installed, they have also become more airtight, creating higher levels of internal moisture than previously. This can adversely affect the building structure, internal finishes, furnishings, fittings and the health of building occupants.
Yet internal moisture can be controlled often without huge cost. It requires an understanding of why the moisture occurs, how it affects the indoor environment and how it can be managed. This book identifies the causes and provides some solutions to eliminate or effectively manage indoor moisture.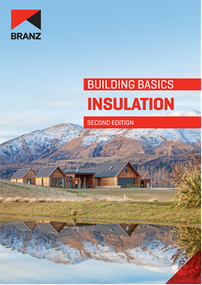 Building Basics: Insulation (2nd edition)
This book describes the current statutory requirements for insulation (specifically H1/AS1 and H1/VM1 4th edition) and the different types of insulation available in New Zealand. It covers insulation of the thermal envelope of the building (walls, ceiling/roof and floor) as well as windows and rooflights.
It gives guidance on installation and where further information on installation can be found. It also describes window and glazing types and technologies and how these affect their selection, design and thermal performance.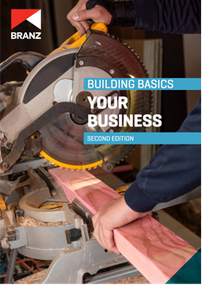 Building Basics: Your business (2nd edition)
Plumbers, electricians, joiners, plasterers and other trades still have paperwork to do, but builders tend to have considerably more paperwork because they are usually the main contractor, involved from the start to the finish of a project. Running your own business is something that many builders aspire to. It's almost like a rite of passage - being an apprentice, qualifying and then going out on your own. New Zealand is full of small enterprises, and the construction industry has more than average.
So how does a builder know what to do when they make the decision to go it alone? They learn from others (and the mistakes of others), they do some things that work well and others that don't, but until now there has been no one place they can go to find out everything they need to consider before starting their own business.
This book outlines the key things a builder starting their own business needs to think about - many of which are legal requirements. For those already running a business, it is a chance to evaluate progress and get some ideas on improvements.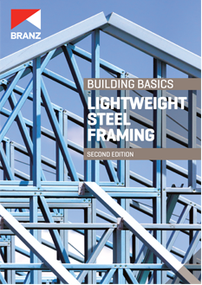 Building Basics: Lightweight steel framing (2nd edition)
The aim of this guide is to provide easy-to-follow practical design and construction information for designers, builders and building consent authorities who are unfamiliar with lightweight steel framing, which has a growing market share in housing construction. 
This guide covers: 
statutory requirements
steel framing materials
thermal breaks
the fabrication process
design and erection
roof and wall underlays
windows and external doors
wall claddings
roof claddings
insulation
wiring and piping installation
internal fit-out.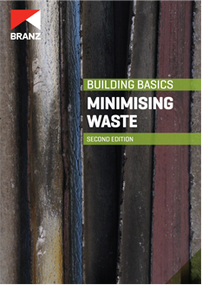 Building Basics: Minimising waste (2nd edition)
Construction and demolition waste is mainly solid waste and typically includes packaging from new building materials as well as wood, plasterboard, metal, concrete and rubble resulting from construction, renovation and demolition of buildings. Plant matter and unwanted soil shifted during the building process also fall into the waste category. 
The key steps to follow in design and construction are to reduce, reuse, recycle and recover. This book is aimed at builders, designers, tradespeople and educators and explains with detailed guidance and case studies how these steps can be achieved.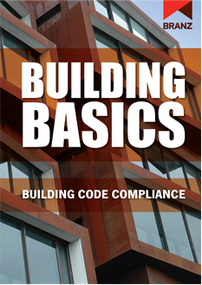 Building Basics: Building Code compliance
Making sure that buildings comply with the New Zealand Building Code is a key part of design and construction, yet the process of demonstrating this can be an area of frustration. Building consent applications that don't have enough information that is relevant to the proposed work can cause delays and additional cost to a project.
This book has a focus on residential buildings and covers the steps a designer needs to follow to gather the documentation required and the different options to prove compliance with the performance requirements of the Code.