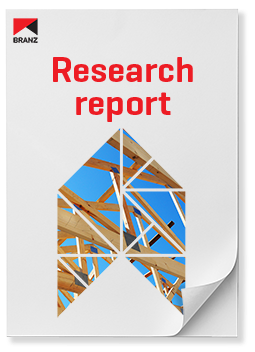 SR30 Structural performance of conservatories

(1990)
Product Description
The numbers of conservatories in New Zealand have increased markedly over the past 5 years or so, particularly the aluminium frame and glass variety, which currently dominate the market.
Designers and approving authorities have mainly attempted to apply structural performance criteria intended for light timber-frame construction to these types of predominantly glazed structures with varying degrees of compromise and success.
The behaviour of most conservatories differs from that of traditional light timber-framed buildings, and this report investigates their structural performance by examining the ability of a typical aluminium-framed conservatory to resist in-plane racking loads, uniform face loads, impact loads and concentrated maintenance loads. Information collated from an industry survey is also presented in a summary form.
The report concludes that many serviceability criteria adopted for timber-framed buildings could be relaxed or removed with respect to common aluminium-framed and predominantly glazed conservatory constructions.
Product Information
| | |
| --- | --- |
| Publication date | 1990 |
| Author | CA Wade |
| System number | SR030 |