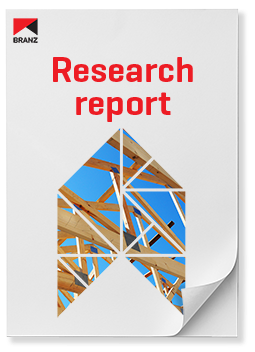 SR181 Fire properties of floor coverings: New fire test methods and Acceptable Solutions

(2007)
Product Description
This project trialled the current reaction-to-fire test requirements for flooring and compared this with two alternative test methods on a range of flooring products. The findings indicated that current test method of the Hot Metal Nut (HMN) required by the NZBC Compliance Documents does not adequately identify the flooring products that present a hazard.
Alternative test methods - the Flooring Radiant Panel Test (FRPT) and the cone calorimeter (CC) - were shown to identify flooring products that do present a hazard when the HMN had indicated the same products to be in the low hazard category.
Recommendations are made for changes to the current requirements for the reaction-to-fire testing of flooring products in the NZBC based mainly on CC data. However, it is acknowledged that the FRPT results also indicate properties not necessarily highlighted in the CC.
Product Information
| | |
| --- | --- |
| Publication date | 2007 |
| Author | PCR Collier |
| System number | SR181 |