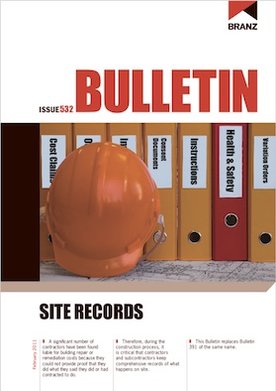 BU532 Site records

(2011)
Product Description
Once a contract has been won, the contractor's aim is to construct the works in accordance with the contract documents. During the construction process, it is critical that contractors and subcontractors keep comprehensive records of what happens on site so that they can provide proof that they did what they said they did or had contracted to do.
This bulletin covers:
proof of work including site diary, correspondence files and visual records
variations and instructions
site conditions
contract documents
quality control
health and safety
legal protection
requirements at completion.