About the programme
With a strong legacy in climate change research dating back to the early 2000s and seeing the need for change in the industry, in 2019, BRANZ launched its Transition to a zero-carbon built environment programme.
The programme sits within BRANZ's Low-carbon research portfolio - one of seven portfolios each focused on a different priority research area within the building and construction system.
The programme is supporting an industry-led transition to a zero-carbon built environment by:
providing research, tools & calculators and other resources to help decarbonisation across the whole building life cycle
encouraging industry leadership and decision making to manage climate change mitigation.
Led by BRANZ, the programme is highly collaborative. To date, 31 research projects have been initiated - 17 at BRANZ and 14 led by external providers, including postgraduate scholars.
Research Programme 2021/22

Download [PDF 1MB]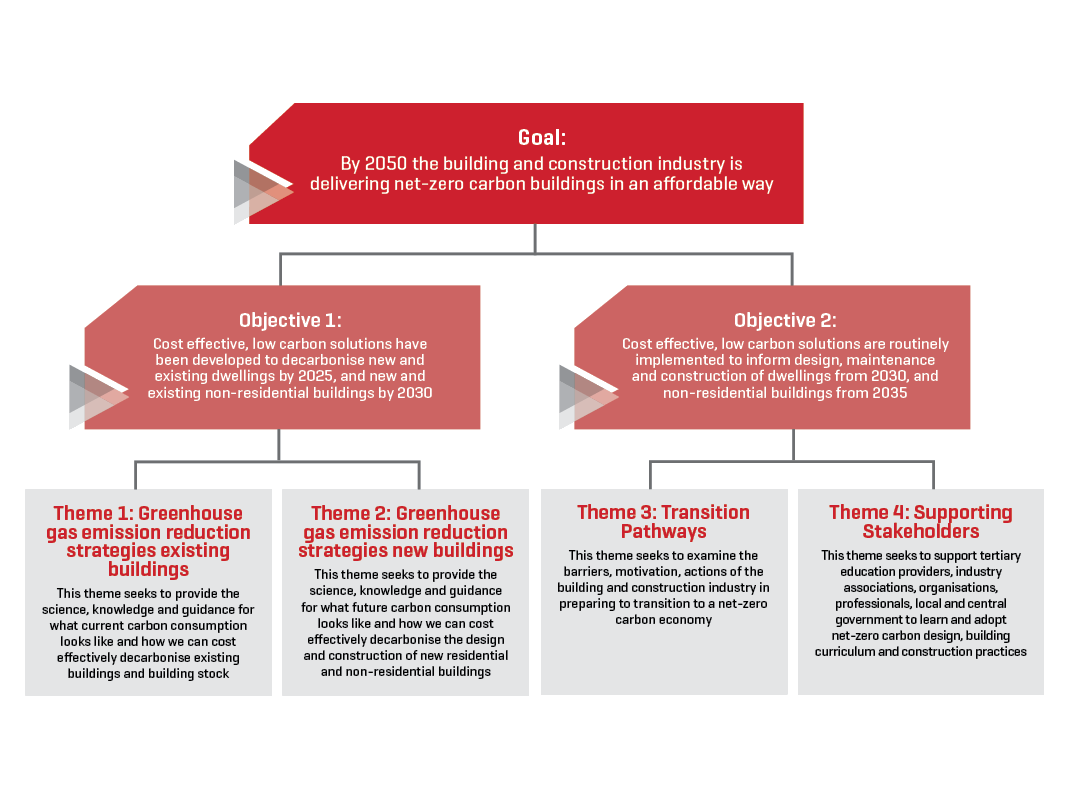 Working to collaborate
We are seeking to collaborate with more people with knowledge along the building supply chain and life cycle (from design, products and construction to demolition and waste reduction) across and within research, policy and industry communities.
BRANZ would like to hear from stakeholders - including universities, industry and other research providers - around what could be done in partnership to support capability growth. This could include but should not be limited to support with joint-curriculum development or student scholarships. We would also welcome new ways to collaborate, including with industry.
Sign up to receive quarterly programme updates.

Sign up
Contact us
For more information or if you are interested in collaborating with us, please get in touch.
Dr Casimir MacGregor

Programme Leader
Acknowledging our current research partners
These include:
Concrete NZ
Kāinga Ora
Massey University
Ministry of Business, Innovation and Employment
Ministry of Education
University of Otago
Scion
The University of Auckland.
Programme Advisory Group
Many more organisations are involved by having representation on the Programme Advisory Group.
Massey University
Victoria University of Wellington
University of Otago
Naylor Love
Scion
Kāinga Ora
Warren & Mahoney
Christchurch City Council
Building Better, Homes, Towns and Cities National Science Challenge
The Programme Advisory Group has two subgroups:
The Science Leadership subgroup provides specialist advice to the programme, supports research quality and helps to develop research capability.
The Industry Engagement subgroup provides guidance on industry issues, concerns and experiences, helping turn research solutions into practical action.