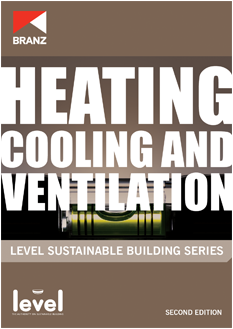 Level: Heating, cooling and ventilation (2nd edition)
Product Description
This publication helps designers, specifiers and builders ensure that new and existing houses are warm and effectively ventilated, providing owner comfort, convenience, health and safety while minimising running costs. It acknowledges the importance of good passive design - taking advantage of free sources of energy such as sun and wind to provide heating, cooling and ventilation.
This publication covers:
heating and cooling design considerations and methods
thermal design
ventilation design considerations and methods.
Product Information

| | |
| --- | --- |
| Publication date | 1 April 2017 |
| Author | Nick Helm |
| Product type | Book |
| Availability | Available |
| Product code | BK181 |