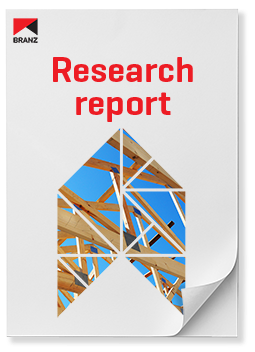 SR50 Smoke control in multi-storey buildings

(1993)
Product Description
Multi-storey buildings typically have complex floor plans and unknown gaps between the compartments. The effectiveness of smoke control systems in these buildings relies on the accuracy with which the movement of smoke and air in buildings is predicted.
Not only have smoke control systems failed in the past to control the spread of smoke, in many cases, lack of understanding has also led to overdesigns and additional costs.
Greater understanding of the movement of smoke and air within buildings and how it is affected by exterior weather and wind conditions will assist in the selection of economical and adequate smoke control systems.
Factors affecting smoke movement in multi-storey buildings and the methods currently used to control smoke are discussed in this study report. The current research on smoke control in New Zealand and overseas is also reviewed. A comparison of regulatory codes from New Zealand with those of other countries has also been made, to assess adequacies and inadequacies related to control of smoke movement.
Product Information
| | |
| --- | --- |
| Publication date | 1993 |
| Author | P Narayanan |
| System number | SR050 |