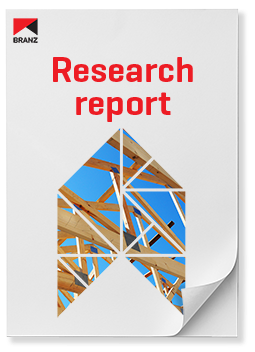 SR187 Retrofitting of houses to resist extreme wind events

(2008)
Product Description
This is a short report providing a background to the development of the wind loading provisions for light timber-framed (LTF) houses over the decades and indications of the likely deficiencies in houses constructed prior to the latest (1999) issue of the LTF standard, NZS 3604, with respect to their performance in extreme winds.
Retrofit solutions are provided for the roof cladding and roof framing, and costs have been estimated for retrofit solutions.
Readers should note that houses that have been built to superseded standards are not required by law to undertake an upgrade to the structural system of their house unless that, after an alteration, there is a need to strengthen the house so that it will continue to comply with the structural provisions of the NZ Building Code to at least the same extent as before the alteration. This might occur, for example, if a house is relocated to a site that has a higher wind zone.
In all cases, a building consent covering the alterations will be required and the new work will be required to satisfy the requirements of the NZ Building Code and its referenced building standards.
Product Information
| | |
| --- | --- |
| Publication date | 2008 |
| Author | GJ Beattie |
| System number | SR187 |