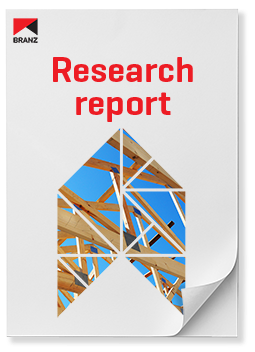 SR151 Leakage of smoke control door assemblies

(2006)
Product Description
This report is a summary of the results from the testing of the leakage of smoke control door assemblies in ambient, medium and high temperature conditions.
The objective of the testing was to provide a comparison of the leakage results for the range of temperatures and to discuss current building regulations and standards associated with the leakage of smoke control door assemblies, with a view to providing a basis for recommendations as to the appropriateness of the current New Zealand Building Code requirements.
It is recommended that quantitative life safety levels be provided in the Compliance Document for the fire safety clauses of the New Zealand Building Code (C/AS1), such as specifying a standard test method for determining leakage rates (e.g. AS/NZS 1530.7) in addition to criteria for maximum allowable leakage rates, clear signage, installation etc. (e.g. AS 1905.3) for smoke control doors.
Product Information
| | |
| --- | --- |
| Publication date | 2006 |
| Author | APR Edwards and CA Wade |
| System number | SR151 |