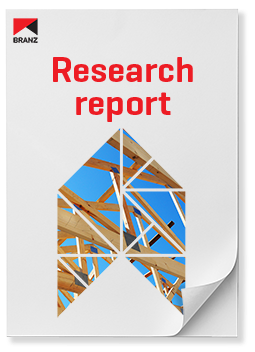 SR144 Flame barriers for foamed plastics

(2005)
Product Description
This study has demonstrated the effectiveness of the ISO 9705 room corner fire test method in evaluating the reaction to fire performance of polystyrene insulated panels (PIP) and differentiating the influence of various construction details used to join the panels on that fire performance.
The results of the measurement of heat release rate (HRR) and smoke production rate (SPR) are a direct indicator of the opening (failure) of panel joints that expose the foam core to fire, allowing the escaping volatiles to contribute to the HRR and SPR.
The recorded increases in the HRR and SPR were shown to be directly related to the opening of the panel joints, which in turn was dependent on the jointing detail, so the stability of the construction details when subjected to fire exposure was demonstrated by the ISO 9705 test method to have a direct relationship to the fire performance achieved.
Product Information
| | |
| --- | --- |
| Publication date | 2005 |
| Author | PCR Collier |
| System number | SR144 |