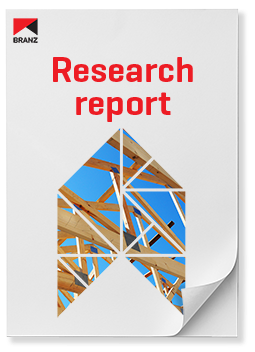 SR136 Design fires for apartment buildings - literature review

(2005)
Product Description
The objective of this project is to develop a credible set of design fires for apartment buildings that will be acceptable for use by fire engineers and approving authorities and lead to greater consistency in the safety levels applied in fire design of apartment buildings.
A design fire is a quantitative description of a fire that is representative of a particular scenario or sequence of events. The description is given in terms of the heat release rate history, production rates of various products and combustion parameters as well as the probability of the event/scenario. Typically, this would form the basic input to a fire model describing a scenario, with the fire engineer deciding on the appropriate design variables and parameters to be used on any particular project.
This report covers Phase 1 of the project comprising a review and discussion of previous relevant research and other data from the literature applicable to this project.
Product Information
| | |
| --- | --- |
| Publication date | 2005 |
| Author | V Apte, A Edwards, C Fleischmann, J Brian, C Wade, E Young and D Yung |
| System number | SR136 |