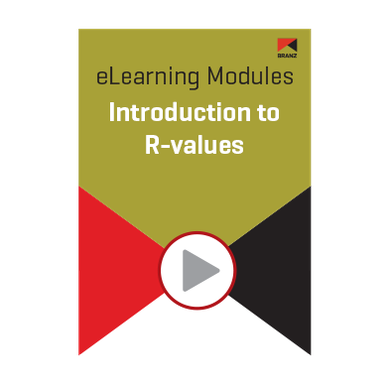 Module: Introduction to R-values
Product Description
R-values measure how good something is at containing heat (or cold). R-values help designers to determine the level of energy efficiency performance - there are different requirements for different climates.
Topics covered in this self-paced module:
What are R-values?

Why are R-values important?

How do I find my R-values?

Library of useful materials
Gain 100% in the test at the end of the module, and you'll receive a record of your completion that can be submitted as part of your CPD activity log.
Product Information

| | |
| --- | --- |
| Publication date | 1 June 2020 |
| Product type | eLearning module |
| Availability | Available |
| Product code | EL008 |