BU438 Using a scala penetrometer
This bulletin is a guide to using a scala penetrometer to determine the ground conditions of a particular site where there are concerns regarding bearing capacity.
The main requirement is that the ultimate bearing pressure of the soil supporting the foundations is not less than 300 kPa. Where the groundbearing capacity does not meet the 300 kPa requirement, the foundations, but not necessarily the remainder of the building, must be specifically designed.
The bulletin covers:
scala penetrometer equipment
test positions
how to use a scala penetrometer
soil suitability
soil examination
encountering problems
need for specific design.
BU431 Care of kiln-dried framing timber
Kiln-dried timber is used extensively in the building industry and is popular with builders and designers because it can be put to its final use immediately, but it does need a high level of care. This bulletin provides practical advice for the care of kiln-dried framing timber so it will perform as the manufacturer and specifier intend.
The bulletin covers:
advantages and disadvantages
use
moisture content
planning
delivery
protection on site
construction use and care
prenailed frames and trusses.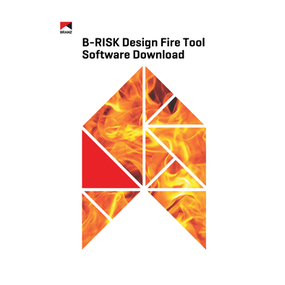 B-RISK - Design fire tool software download
Download the zip file, unzip and run the setup file to install. You may require administrator privileges for the installation. (Version 2019.03 - OS Win64).
BRANZ and the University of Canterbury have worked together to develop a new building design fire tool called B-RISK to simulate building fires. Fire simulation results can be presented in a probabilistic form and will allow the variability and uncertainty associated with the predictions of the fire environment to be quantified. B-RISK is intended to replace the BRANZFIRE program.
This research has been funded by the Ministry of Business, Innovation and Employment and by BRANZ from the Building Research Levy.
B-RISK allows a number of features to be integrated within the design tool such as:
a design fire generator and item-to-item fire spread module allowing building contents to be randomly placed within a room and the overall rate of heat release to be determined
a comprehensive sprinkler response module, including operation of multiple heads, and parameters for effectiveness and reliability of sprinkler systems
reliability of other systems such as smoke detectors, mechanical systems and passive elements such as doors
C/VM2 user mode useful for fire analysis required to be in compliance with the NZBC
visualisation of geometry and results using Smokeview software
the inclusion of new balcony spill plume relationships to facilitate the design of smoke management systems within buildings.
BU411 Recommended timber cladding profiles
This bulletin is aimed at all those who machine, supply or specify timber claddings. It explains the factors that help resist water penetration in timber cladding systems and recommends weatherboard profiles that make the best use of these factors.
The profiles shown in this bulletin are for general guidance and are the optimum for all conditions and materials. All profiles, and particularly those for rusticated and shiplap boards, are a compromise between a number of factors such as material thickness, weathergroove size, coverage and cost. Factors such as workmanship, the way the board is cut, underlay and fixings all have an important effect on the performance of the finished cladding.
BU412 Concrete driveways
Concrete driveways, poured in situ, can be created in a variety of shapes and finishes. They are durable, cost-effective and serviceable, but care should be taken in their design, set-out and installation to ensure lasting benefit is achieved. This bulletin will help designers, builders and property owners in the selection of materials, installation and finishing options for residential concrete driveways and paths.
The information is suitable for:
driveways with a minimum thickness of 100 mm, intended for cars and trucks up to a maximum loaded weight of 2.5 tonnes
paths with a minimum thickness of 75 mm, intended for pedestrian traffic only.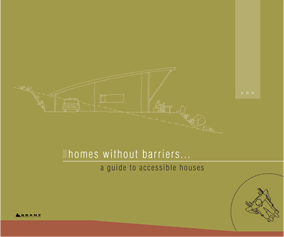 Homes without barriers: A guide to accessible houses
For most of us, the word 'home' means a place of comfort, a refuge, a place where we can be ourselves and relax. For people with disabilities or those growing older, home has a special importance because they are likely to spend more time there. But when physical barriers and poor design make that home difficult to live in, health, safety and happiness can be compromised.
Designing and adapting houses in a way that enables people to really live in their own home for longer makes sound economic as well as emotional sense. It will lessen dependency, lower the risk of accidents, reduce the cost to society and possibly even increase the resale value.
This guide is about houses that are not disabling. It was developed in conjunction with many people working in the health and disability fields. It is packed with diagrams and advice for building designers, builders, health professionals, homeowners and anyone involved in the design or alteration of houses for those with disabilities or the elderly.
BU385 Asphalt shingle roofing
Asphalt shingle roofs provide a relatively low maintenance, corrosion-resistant roofing system. There are a number of specification and installation steps to follow to achieve maximum serviceability from these roofs.
This bulletin outlines the elements for achieving a successful asphalt shingle roof and covers:
composition
design and selection criteria - including roof pitch, roof weight, wind exposure, size and coverage, durability and serviceability, colour, climate, exposure and weatherproofing and roof space/cavity ventilation
installation method - including storage, substructure, drip edges, underlay, laying procedure, fixings ridges and hips, valleys and flashings
maintenance.
BU364 Preventing noise in plumbing installations
The transport of fluids through a pipe system will always generate sound energy due to vibrations caused by the mechanical forces involved.
Noises generated by poorly designed pipework within a completed building structure are often very difficult to eliminate or reduce. Protection against noise generation should be a basic responsibility of both the designer and installer of the pipework.
This bulletin looks at the causes of noise in plumbing services for:
high-pressure/high-velocity systems
low-pressure systems
outlets and fittings
gravity discharge systems.
It also looks at options to minimise noise and nuisance from plumbing installations generally.
Drained joints
Drained joint detailing is a well known and effective way of achieving durable weathertight joints in building façades. The execution of drained joints at the intersection of panels and aluminium extrusions has, however, proved to be more difficult than a simple explanation of the theory of drained joints would suggest. 
This guide is a digest of real leakage problems that have occurred in prototype testing or on finished buildings. It will bring designers face to face with leakage problems that have cost considerable money in the courts or expensive delays during prototype testing. 
Bulletin ringbinder
Keep your bulletin collection safe and secure and easy to access with a bulletin ringbinder.