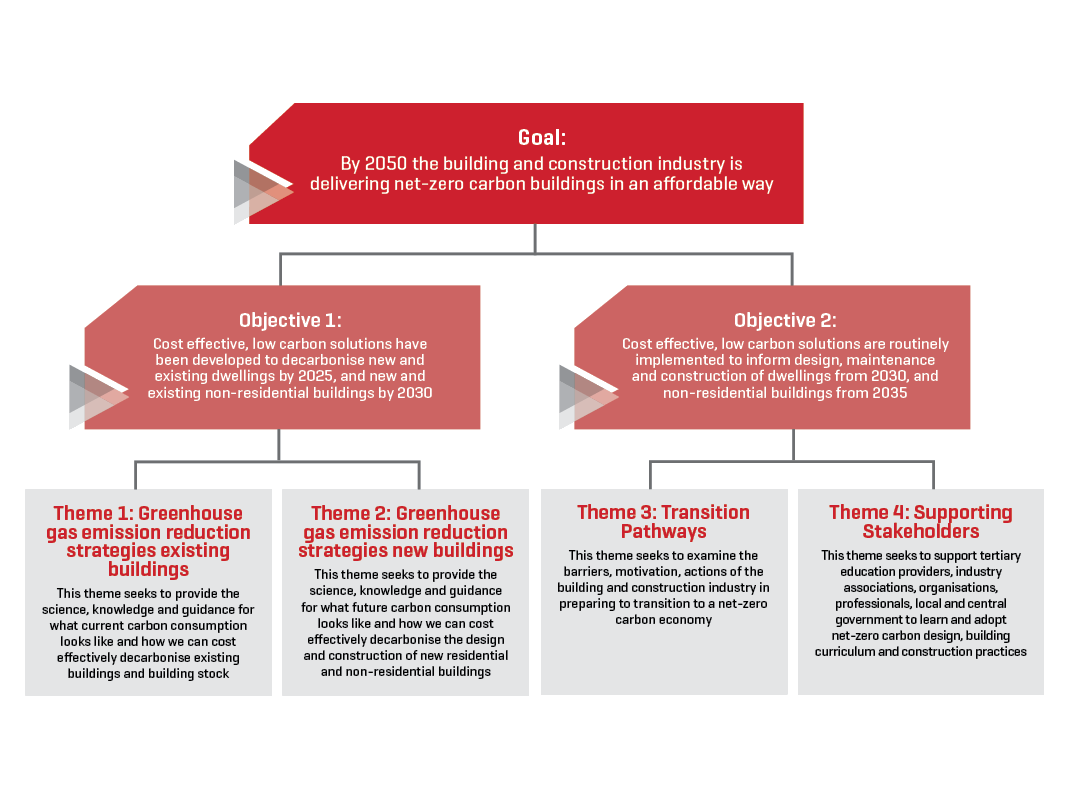 Current projects
The following work is currently under way:
Low-impact buildings: How to shift to life cycle net-zero impact buildings to address depletion rates of non-renewable resources, climate change and other environmental impacts of the construction sector.
Energy and carbon certificates for dwellings: Examining different international methodologies of standardising dwelling thermal/carbon assessment needed for a practical energy performance certificate (EPC) applicable to New Zealand.
Get Ready! Preparing building and construction businesses for the transition to zero carbon: Understanding how building and construction businesses are preparing to transition to zero carbon.
Innovative low-carbon residential water heating solutions: Given water heating contributes to approximately 30% of a typical household's operational carbon/energy use, this project seeks to compare new water heating systems to the best-case technologies (i.e. air-source heat pumps) for the New Zealand context.
Keeping carbon current: Maintaining and updating the environmental impact data behind BRANZ CO₂NSTRUCT and LCAQuick.
Marginal abatement cost curves - scoping: Assessing whether it is possible to develop a simple, visual representation and comparison of the $ cost of different carbon abatement technologies/strategies per tonne of carbon saved.
HEEP 2: Energy insights from our homes - an update of the original Household Energy End-Use Project (HEEP), which ran from 1996-2010. HEEP provided an understanding of how, where, when and why energy was used in New Zealand homes.
BEES 2: Examining energy demand and flexibility within non-residential buildings.
SCMs in concrete production: Developing guidance on the use of alternate cement materials (industrial or natural source pozzolans) to replace a proportion of Portland cement currently used in concrete.
Regional waste minimisation: Building an understanding of construction and demolition waste in New Zealand.